Services We Offer
Based just 10 miles from York, our fully-equipped, modern workshop can provide a complete service throughout your project.

We can handle every aspect of the process from start to finish & can either use your CAD drawings or create the CAD files for you from simple sketches.

Continued investment in the latest CAD/CAM software make creating the cutting files quick & accurate so you can rest assured of a top quality end product at a competitive price.

Our CNC service is nation wide & our fast turnaround times are backed up with a next day parcel & pallet delivery service.

We can produce any quantity from a one off prototype to a large production run.

Our experience & equipment enables us to offer from cutting of simple shapes & curves to complicated 3D models & carvings.

We can supply fully assembled items or just supply components such as the curved rails for curved kitchen doors for example.

We offer full CNC panel processing & Edgebanding of MDF, chipboard, plywood, veneered & melamine faced boards, solid timber, Corian, Staron, Hi-Macs & plastics including perspex, acrylic, polystyrene, Multipanel & Diabond, foam boards & Upvc sheets such as VEKA.

Product Window Displays & Shopfittings
Make sure your products stand out from the competition call today to discuss your
shop display requirements from a desktop POS unit, & custom made slat-wall to a full shop window display, we can help.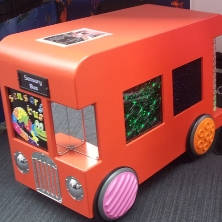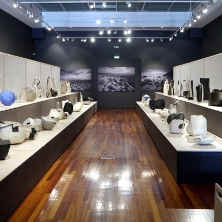 CNC Machining
From CNC routing a single wooden part to a full production roll out, we can CNC cut, drill profile & shape in MDF, Plywood, Plastic Sheets, Solid Timber, Wood, Compact Grade Laminate, Corian & most other non-ferrous sheet materials for end users or sub-contract. Our 2x SCM Morbidelli CNC machines can handle sheets up to 12' x 5'(3686mm x 1555mm).

Spray Finishing
We have a small spray finishing booth which enables us to offer a professional finish whatever the colour.


CNC Engraving
Ideal for signs, plaques & personalised items such as restaurant serving boards & menu holders, breadboards.
Carving logos or corporate text into your branded displays.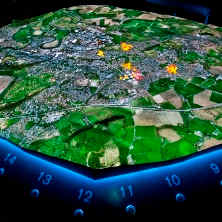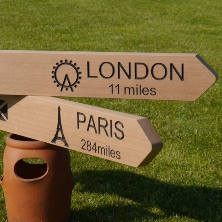 Custom Built Bespoke Kitchens & Furniture
We can build the high end kitchens & quality furniture in almost any style you want at a price you can afford.


Panel Processing
CNC cutting, shaping & profiling, we can drill all the holes in all the right places & machine all the grooves & rebates & even add PVC edgings up to 3mm or solid edgings up to 5mm, supplying you with ready to go panels.


Component manufacturing
Here at Dowson Joinery, we make all sorts of wooden parts & components from jigs to toy parts, from curved rails & beads to vacuum formed veneered panels. Whether it is cut from a flat sheet or 3D machined from a 3D surface file give us a call we can make it.


Tapered Square Spindles & Legs
Square & tapered spindles & legs are incredibly difficult & complicated to make with many cutter changes & grinds. We have developed a way around this & have simplified the whole process using our CNC routers we are now able to produce them quickly & eaisly.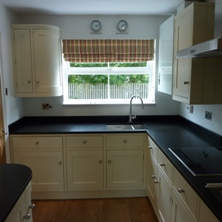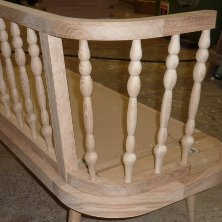 Corian Fabrication
We are approved & registered to process Corian. Corian is a solid surface typically used for worktops, tables & till areas.


Sign Manufacture & Engraving
Our CNC capabilities give us the ability to make & engrave intricate signs, we can either engrave the sign into a panel or cut out letters & symbols to give a multi layered effect. We can even provide you with a drilling template for ease of fixing.


3D Scanning, 3D & 2.5D CNC Machined Carving
If you need a 3D model copying or recreating in wood, we can scan items using our 3D scanniner. Models can then be copied exactly or scaled to the right size before we cut them out using the carving feature on our CNC machine. Hand carvers might also like our carving preperation roughing service which will help speed up your production.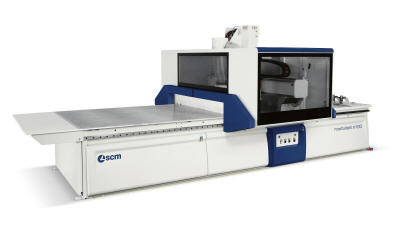 Edgebanding
We have edgebanding facilities & can add ABS, PVC or solid timber edgebanding to panels 12-50mm thick.
ABS & PVC edgebanding from 0.4-3mm thick & solid timber edges up to 5mm thick, we can even edgeband curved panels.

CAD Design Service
Can't draw CAD files, no problem - simply sketch your design & we can generate the CAD files for you or feel free to send us your own files.

Vacuum Formed Panels
As well as CNC cutting out curved door rails, we can also provide you with the matching vacuum formed curved panel which will be the perfect fit.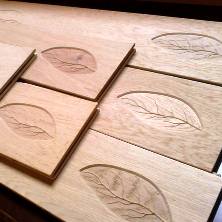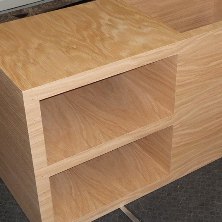 Manufacturing of Components or Fully Finished Products

We can also CNC cut 3D wave panels & decorative 3D wall panels which give an incredible eye catching effect.

One Offs, Small or Large Batch Quantities




Very Fast Turnaround Subcontract CNC Machining!